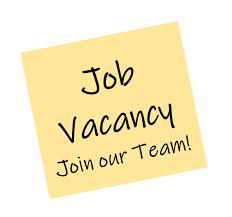 JOB ADVERTISEMENT
Position: Administrative Assistant
Salary EVH Grade 4 £22,197 - £25,101
Company pension scheme and health care scheme
Contract: Permanent 35 hours per week, office based, flexi-time
Knowes Housing Association Ltd (KHA) is a community based social landlord committed to its mission of providing good quality affordable housing and services which meet the needs and aspirations of the community we serve. The Association owns and manages 1048 properties and provides factoring services to 569 customers situated mainly in the Faifley area of Clydebank. We have 23 members of staff and an annual turnover of £4.8m.
Knowes is looking for an outstanding candidate to deliver effective administrative support to the Association's Corporate Services Team, assisting the Corporate Services/Compliance Officer, the CEO and the Committee in their main areas of work; specifically around office administration and customer support. The post holder will also play a role in the provision of administrative assistance to other departments within the organisation.
You will be customer focussed and have excellent spoken and written communication skills. Experience in the social housing sector is not an essential requirement of this post but ideally you should be able to demonstrate the ability to work in an office environment. You should have excellent IT skills and knowledge of using Microsoft Office for preparing letters, minutes of meetings and reports.
KHA is an equal opportunity employer. We celebrate diversity and are committed to creating an inclusive environment for all employees.
Once you have submitted your completed application form you should receive an acknowledgement of receipt of application within two days (please allow five days if posting to Knowes HA). If you do not receive an acknowledgement, please telephone to confirm receipt. If you are posting your application, it is your responsibility to ensure that it arrives at Knowes HA's office.
Administation Assistant - Job Advert and Recruitment Application Pack